Wednesday 1 March 2023, 2:00 PM GMT
As organizations grapple with talent attrition due to the pandemic, HR functions need to invest in the development of their teams.
Learning and Development (L&D) is not only considered critical to ensuring employees have the emerging skills needed to perform their roles efficiently, but is also an effective retention strategy as more workers seek opportunities to develop their careers.
The statistics speak for themselves, with 75% of learners reporting rigorous workplace training programs have a high impact on their chances of staying with an employer and 65% reporting improved productivity.
L&D teams are the bridge between organizational strategy and the professional development of employees. Employers who support organizational change by enabling individuals to develop their skills and abilities are more likely to reap the rewards.
This Personal Today webinar, in collaboration with Emergn, looks at how L&D leaders can help drive performance and efficiency. Editor Rob Moss hosts a panel discussion that includes two case studies.
The first from AstraZeneca looks at how a pharmaceuticals company revamped its performance management to create a new approach focused on coaching-based dialogue that considers individual contribution, impact, and strength-based development.
Our second case study focuses on how custom-marketing business Vistaprint is closing the technical skills gap to drive performance and agility, establishing the right foundations for the future.
Register To search for:
What learners really want from workplace training, and how employers can help meet these desires
How work-based learning can help people adapt and adopt the skills needed to face emerging opportunities
Why leaders should avoid a one-size-fits-all approach, and consider each individual's professional development goals
How moving from performance management to performance development can drive employee engagement.
This 60-minute webinar includes an opportunity for audience members to submit questions to our panel.
Reserve your spot on the webinar
About our speakers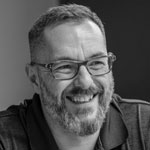 Steven Angelo-Eddy Head of Learning Services at Emergn. He has been involved in IT for over 30 years and began helping teams improve their agility while working with Microsoft. Since then he has educated thousands of people worldwide and led numerous Agile education programs in complex and prestigious organizations. Steven has also developed courses and materials with clients, including building coaching communities in the transformations he has worked on. Deeply committed to helping people and businesses improve the way they work, he passes on his knowledge and enthusiasm to leave behind lasting capabilities and confidence.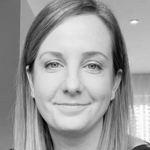 Helen Basford AstraZeneca is the global leader in coaching. She works in AstraZeneca's Global Talent and Development Center of Excellence and is an advanced business coach, coaching consultant and experienced facilitator with a background in organizational psychology and business leadership. Helen focuses on developing a coaching approach to leadership and designing the strategy and implementation of coaching practices in global organizations. With a proven track record for performance development in professional industries, Helen holds a degree in Organizational Psychology, and the ICF Advanced Diploma in Professional Coaching.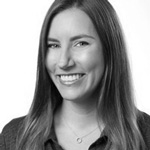 Staci Dubovik is a Product Director at Emergn with progressive leadership experience from consulting and in-house roles in various industries including e-commerce, education, entertainment, finance, and healthcare. She is passionate about improving the way people work. She brings a global perspective as a leader, coach, teacher, facilitator, consultant, and change agent to inspire teams to deliver consistently better products, services, and experiences. Prior to her role at Emergn, Staci worked as an agility coach at Vistaprint.
Reserve your spot on the webinar
---