AFirst, he began, "What are you looking at?" The man was shouting at my friend and me as we traveled through East London underground. He then stood up and started a vile Islamophobic tirade, shouting "Muslim whore" and stepping towards me. Although it took about five minutes, it felt like hours. Finally, another male passenger tackled her and managed to seat her. But at the next stop he came close to my face and said, "If you get off here, I'll wait for you."
With depressing regularity, hijab-wearing women like myself are subjected to horrific abuse and discrimination. Last year, A Shocking video A video shared on social media shows a group of white men and youths brutally attacking a veiled Muslim woman and her daughter in Sheffield. A 2019 paper from Nottingham Trent University reported that attacks against women wearing the hijab were on the rise in the UK, suggesting that this was because veiled Muslim women were "represented. 'agent' of terrorism". and Tell mom UKA watchdog that monitors Muslim hate crimes reported in 2018 that 58% of recorded Islamophobic incidents involved Muslim women because of their "extreme religious identity".
Today is World Hijab Day, founded 10 years ago by Nazma Khan in the US, in which people More than 190 Countries participate. This day supports people's right to personal choice and creates respect for each other. In 2017, in the House of Commons, the then Prime Minister Theresa May has announced her support for this day, and supported the right of Muslim women to wear the headscarf or hijab "without fear". However, other Prime Ministers in his Conservative Party are actively hostile. In 2013, David Cameron said he would "back up" British schools and courts to demand the veil be removed. And in 2018 Boris Johnson mocks Muslim women There has been a sharp increase in anti-Muslim incidents – including "bank robbers" and "letter boxes" in burqas – half of which targeted women wearing burqas.
Things are not looking good across Europe. The Netherlands and Switzerland have banned the burqa. Only one Muslim was offered a job in Norway Her hijab was removed. Since 9/11, it seems, Muslim hijab wearers have either been demonized as bigots, or pitied as underdogs.
Growing up, I didn't always wear a scarf. I wear it when it's prayer time, special occasions, and visiting warm aunties. This came in handy when I skipped school to get a perm and used a scarf to hide my hair from my mom.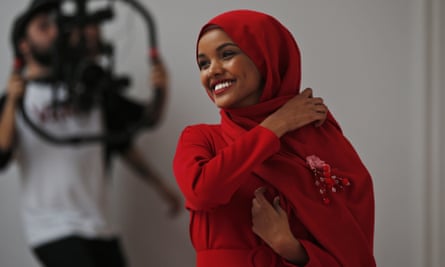 I started wearing scarves regularly after suffering a life-threatening condition during my first pregnancy. My blood pressure was elevated, my vision blurred, and I found myself in a high-risk treatment room. I had flashbacks of choosing not to wear the hijab at school and work: it made me question whether I wanted the same for my daughter. I chose to wear the hijab to be my more authentic self.
In my transition to becoming an "obvious" Muslim, frequent stares became common and interactions with non-Muslims were often awkward and tense. It was almost a relief to be asked occasionally, "I'm not funny, but why do you wear it?" I remember a sunny day in my 20s when a white male colleague in the City of London asked me if I wanted to take off my scarf. I looked at his red face and smiled: "Yes, it's a bit hot: if you take off your trousers, I'll take off my scarf."
There are signs of progress: Last month, British Airways launched hijab-friendly uniforms. The move to normalize the hijab by a prestigious national organization is something to celebrate. In 2001 the Met Police allowed Muslim women to wear the hijab, and in 2016 Scotland's police force made the hijab one. An official part of its uniform.
However now, an ongoing issue – ironically driven by pro-hijab extremists – is making life difficult for us. Iran's state-sponsored violence against women exercising their human rights to refuse to wear the burqa is not only cruel but also counterproductive: it only serves to reinforce those old stereotypes that the hijab is a sign of oppression. Yes, that oppression is certainly true in Iran, but in most parts of the world it is women who decide whether or not to wear the hijab.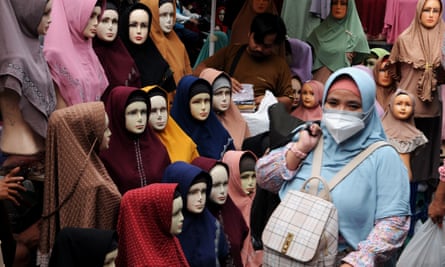 Islamic extremists don't like it, and neither do the die-hard Islamophobes who feed them, but today's Muslim women have revolutionized the hijab narrative. It has been a statement of contemporary style and strength. Women don't just wear the hijab; They have built an entire fashion industry around it.
I see a future of promise for Muslim women and girls, whether they wear the hijab or not. Just before the lockdown, a bullying schoolgirl told her classmates not to talk to my niece who didn't wear a hijab because she was Muslim. My niece's friend kindly told her: "Don't worry. I told them you are not a Muslim." At which my niece smiled and said, "But me a.m A Muslim. I am a Muslim girl."
For Muslim women and girls, our courage, tenacity, and determination to occupy spaces in all aspects of society is a testament to our resilience. And the popularity of the hijab is a reminder to everyone that we are no longer willing to lie about who we are in order to be accepted.
Do you have an opinion on the issues raised in this article? If you would like to submit a response of up to 300 words via email to be considered for publication in our Letters section, please click here.