About two years ago, Michael Brosnan decided he could no longer wait for the government to act on the housing crisis.
As more and more people became homeless in her community on the far south coast of New South Wales, she and other locals decided to start a fund.
After raising about $350,000 to say "it's on us," he says they now have six — soon to be nine — transportable temporary units that house people across the region.
"We called it that because it's just the case; it's 'up to us,'" says Brosnan.
"We're trying to help fill a need that the government doesn't have."
The area falls within the Bega electorate, which after 34 years in Liberal hands was won by Labor by a 5.1% margin in the 2022 by-election. It spans many tourist spots north of Batemans Bay and south to Eden, and as local residents prepare to cast their ballots in the NSW election, the housing crisis looms large on their minds.
"What we're doing can only take us so far," says Brosnan, who, as part of a community group called Social Justice Advocates of the Sapphire Coast, has also taken about 100 caravans to house people in housing crisis. and black summer bushfires.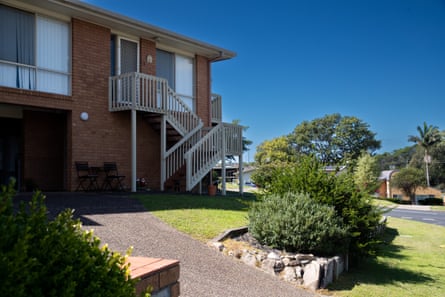 "It's a bit of a Band-Aid for a wound that needs some serious investment in transitional housing and affordable rental housing.
The problems experienced by the region are a microcosm of the housing problems felt in rural and regional NSW: natural disasters, short-term holiday rentals and landlords migrating to the country hoping to cash in on the rental market and housing stock.
According to a spokesman for Home Affairs Minister Anthony Roberts, the Liberal-National government has pledged to speed up new housing development and provide 271 homes for teachers and police in regional NSW.
It will also review its policy in November this year which allows councils to put limits on short-term holiday lettings.
Labor has promised to pilot a build-to-rent scheme – with 30% earmarked for social or affordable housing – in Bega electorates, on the NSW south coast.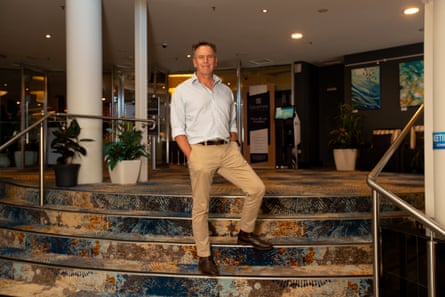 Terry Bloomfield, a 70-year-old pensioner who has lived in the area for 35 years, questions how much the pledges help measure the crisis. Bloomfield lives in a mobile home he bought after he had to sell his home to pay off his mortgage for a business that failed during the pandemic.
He was asked to take him home to the Moruya North Head Camp Ground, where about 50 households stay while they look for a place to stay.
But after a friend is attacked at the campground, he doesn't feel safe going there.
So, instead he moves his mobile home from place to place until the ranger tells him to move on.
"I would eventually like to be able to rent somewhere but it will now be a minimum of $450 a week … which doesn't leave much money for food," he says.
"It's all well and good that the government is going to build more houses, but how long will it take? Where shall I go until then?"
Elected representative Dr. Michael Holland says he plans to scale the "It's On Us" campaign to build more temporary transitional housing if he's re-elected.
Liberal candidate and current Bega Valley Shire Mayor, Russell Fitzpatrick, says he wants to see housing investment "really meet the standards everyone wants".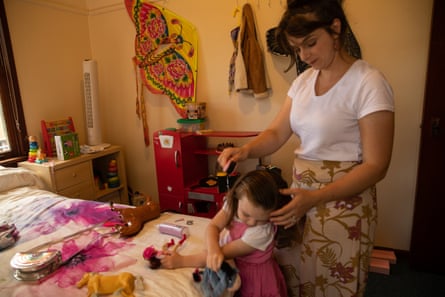 Even for those in crisis, housing still resonates as a major election issue in the community.
Damien Foley, chief executive of Merimbula-based Club Sapphire, says the business decided to buy the four-bedroom unit to rent to staff after realizing part of their struggle to attract and retain staff was the lack of affordable rent.
He says that even though he helped in purchasing the property, the problem has disappeared.
"[Housing] It's impacting our community, but also employers, so there are a lot of issues where people are trying to address, housing is definitely one of the main ones there."
Alex Scott, 34, who moved to Bega from Canberra last year because it was cheaper to buy a house for her family than in the city, takes a similar view.
"Businesses are clamoring to build their workforce … we need people and you can't have people without homes."
Whoever wins the election, Brosnan said, will have to act soon.
"We get calls three to four times a week asking if we have a caravan for someone who doesn't have a place to stay," he says.
"When I get a caravan it goes straight."